Home | Carpentry Photos |Crown Moulding and Coffered Ceiling
This plain dining room ceiling is enhanced with custom boxed beams to create a coffered ceiling. Crown moulding ties it all together. The many angles in this room created a challenge to keep all the corners and edges tight and seamless.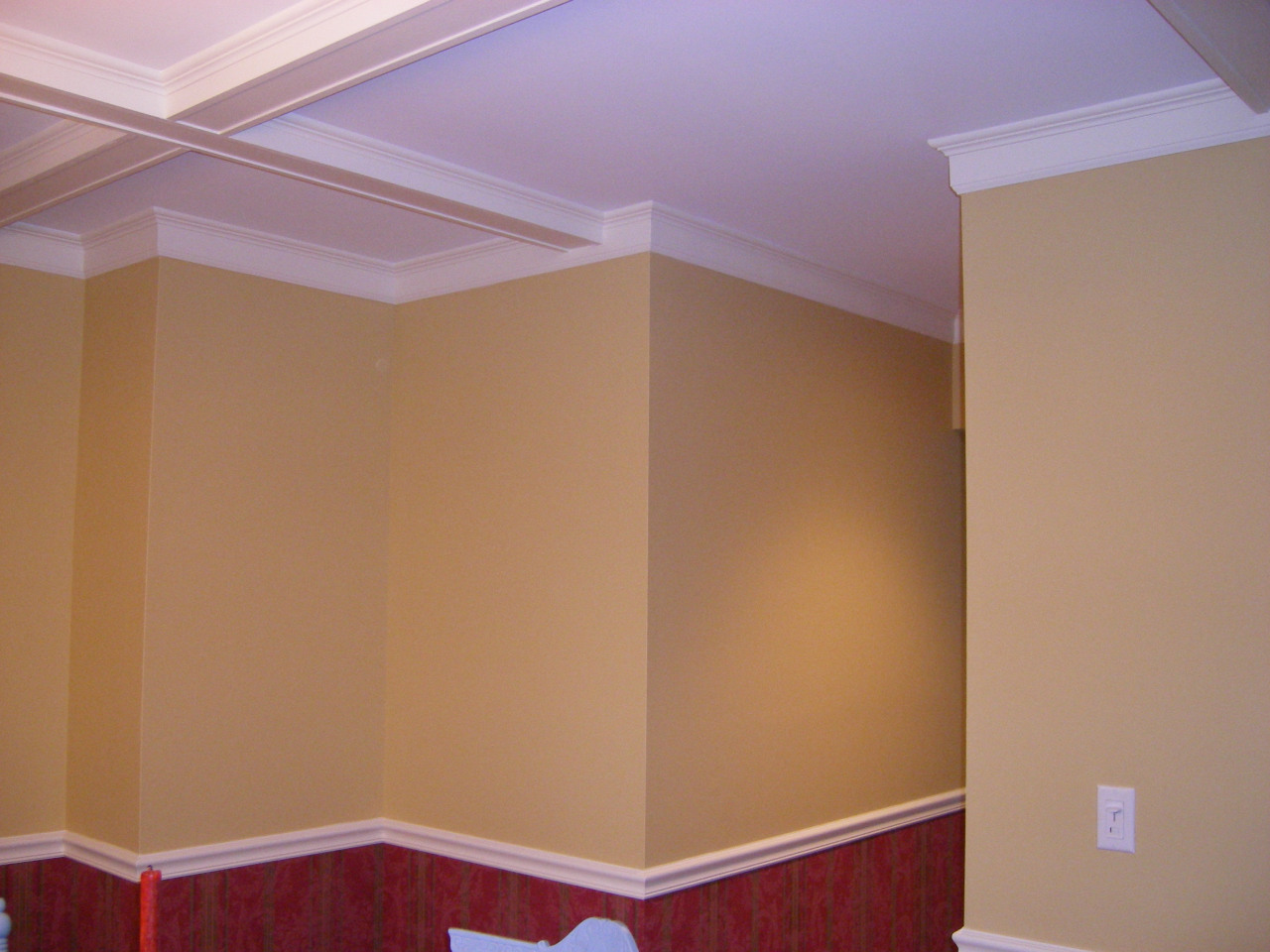 There were a lot of bump outs and extra corners in this dining room. We carefully fitted the coffered ceiling beams and the crown moulding to create a balanced look.
_____________________________________
To learn more about Van Dyke Home Improvements' services, business practices and references, click on About Us. You can read customer reviews on our Testmonials page. Be sure to look at our Carpentry Photos and Remodeling Photos that feature many "before and after" photos of our recent projects.
Contact Us
For more information, or to request a quote or discuss a project you are considering, please call 631-859-0405, or email [email protected].