Home | Carpentry Photos | Wall Unit
This large built in cabinet was installed to supply plenty of storage and display space. This 14 foot long wall unit was built with glass and wood doors to hide the wiring and equipment for the large television. The shelves provide plenty of display space.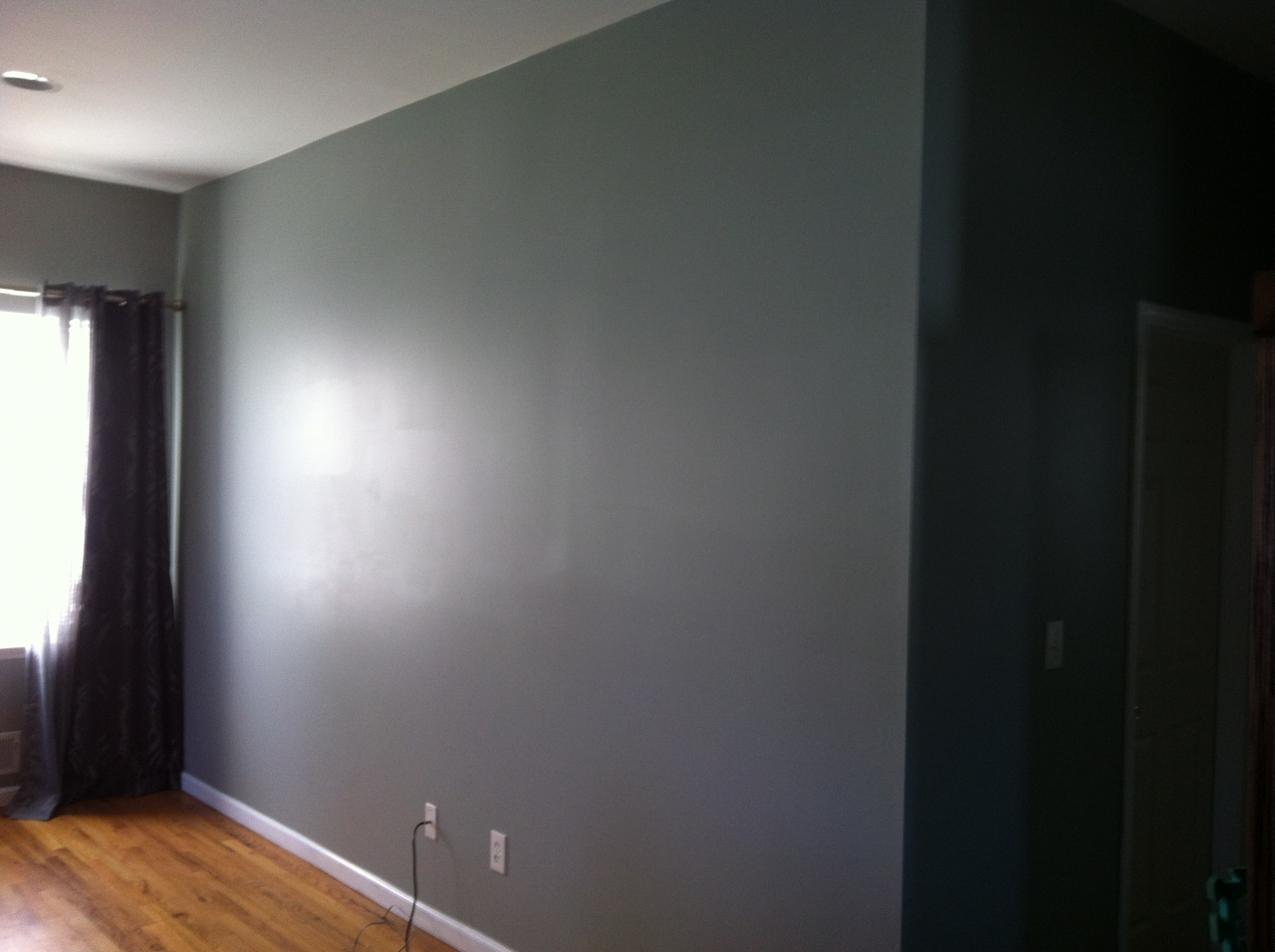 Living room wall before custom display cabinets were installed.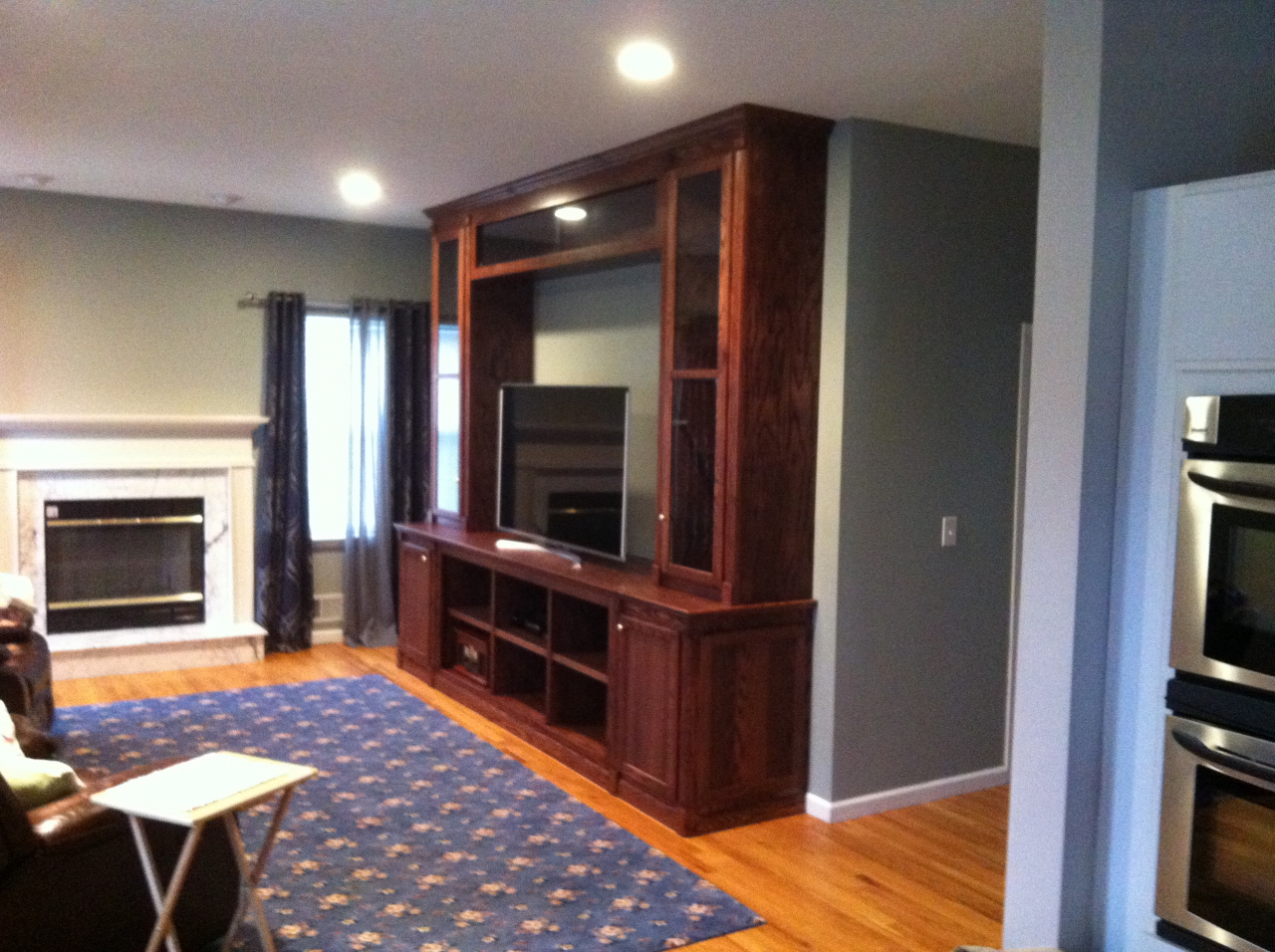 Finished unit with doors to hide equipment and glass doors on upper units.
_____________________________________
To learn more about Van Dyke Home Improvements' services, business practices and references, click on About Us. You can read customer reviews on our Testmonials page. Be sure to look at our Carpentry Photos and Remodeling Photos that feature many "before and after" photos of our recent projects.
Contact Us
For more information, or to request a quote or discuss a project you are considering, please call 631-859-0405, or email [email protected].