Home | Remodeling Photos | Basement Conversion into Playroom & Media Room
This Islip Terrace basement was converted from a utility room space to a bright finished playroom space for small toddlers, with finished living room space for adults. Opening up the wall next to the stairs allowed light into the dark basement.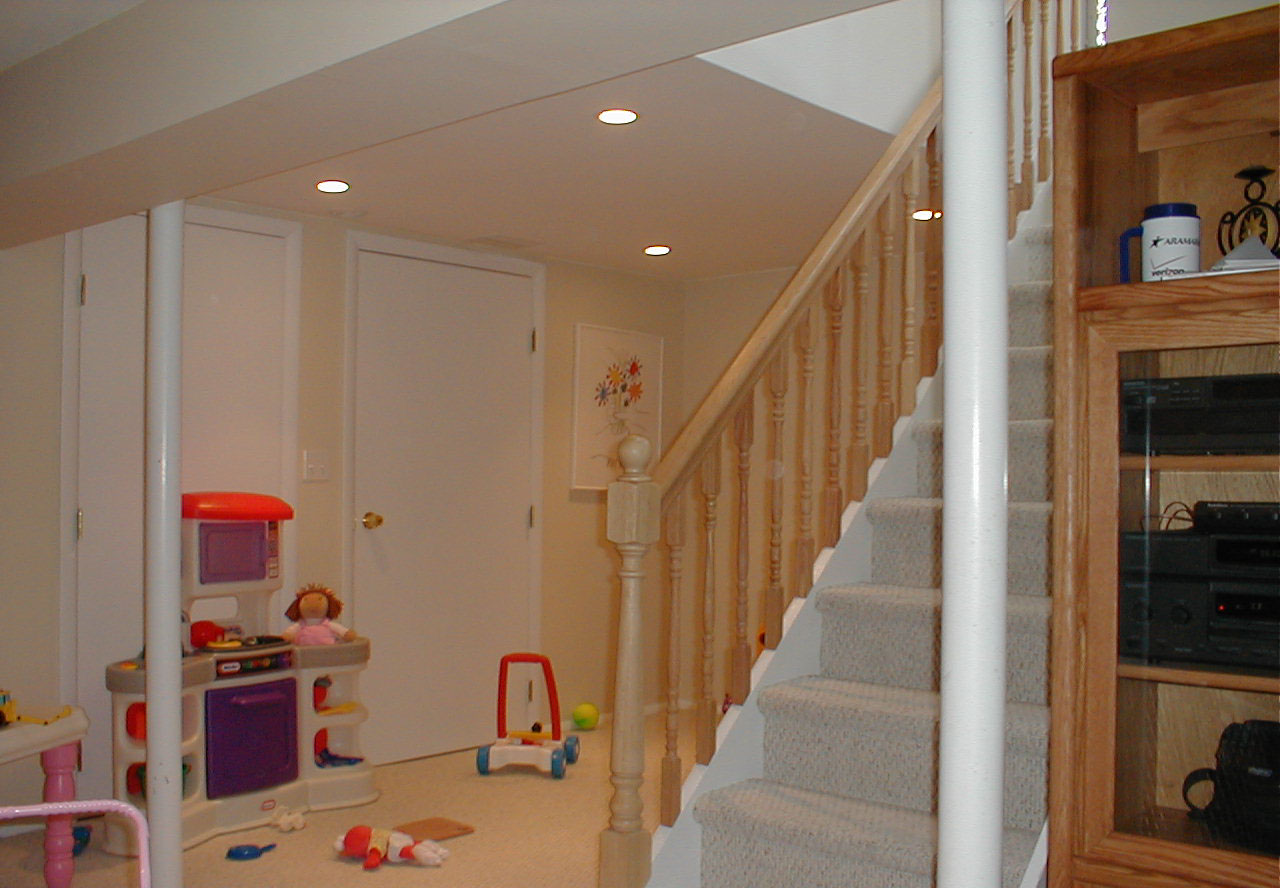 After: Playroom/ Media Room. This photo shows the space with the walls removed and a new handrail added to the staircase.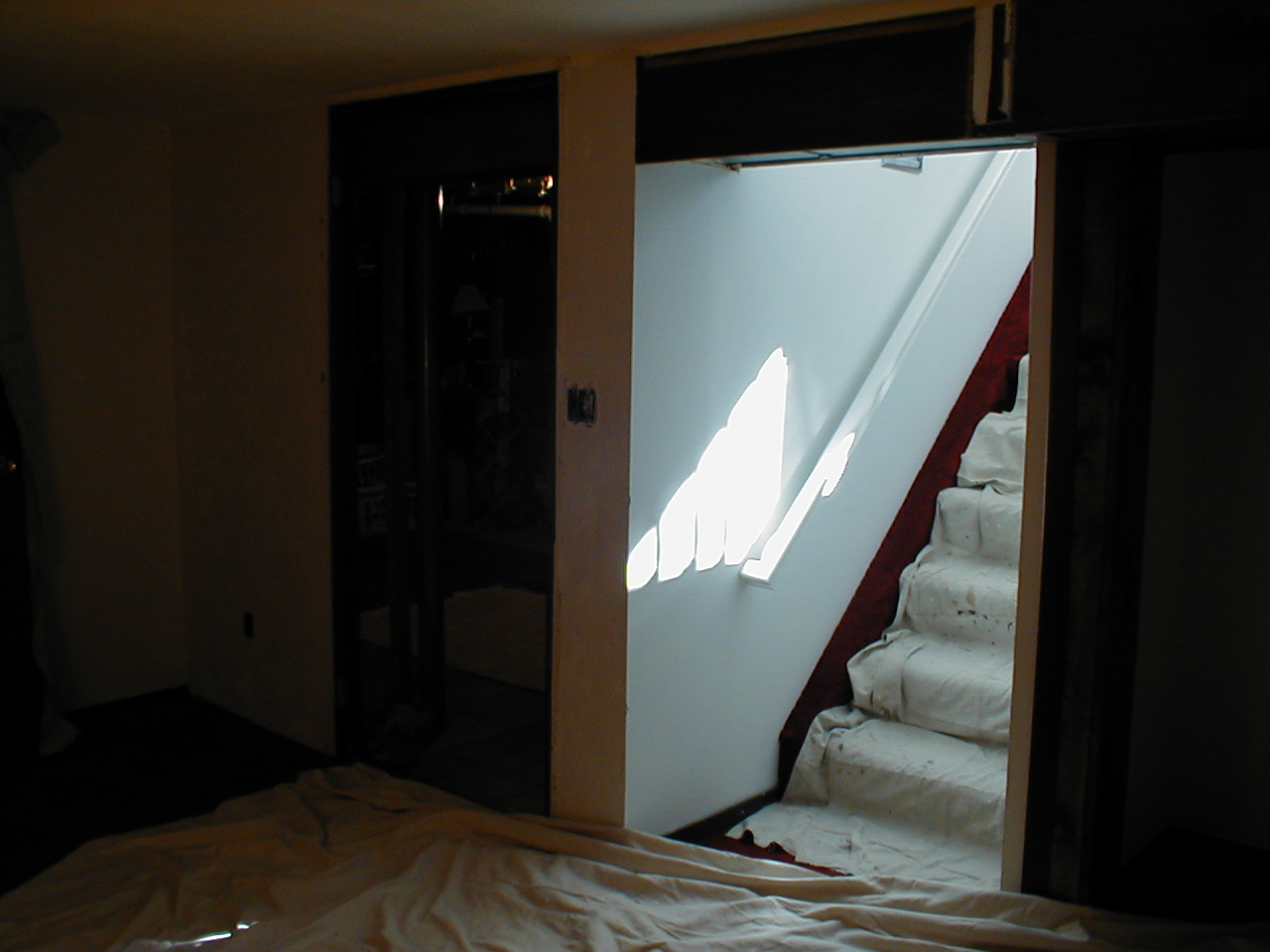 Before: Stairwell. Dark enclosed stairwell with tight wall spacing.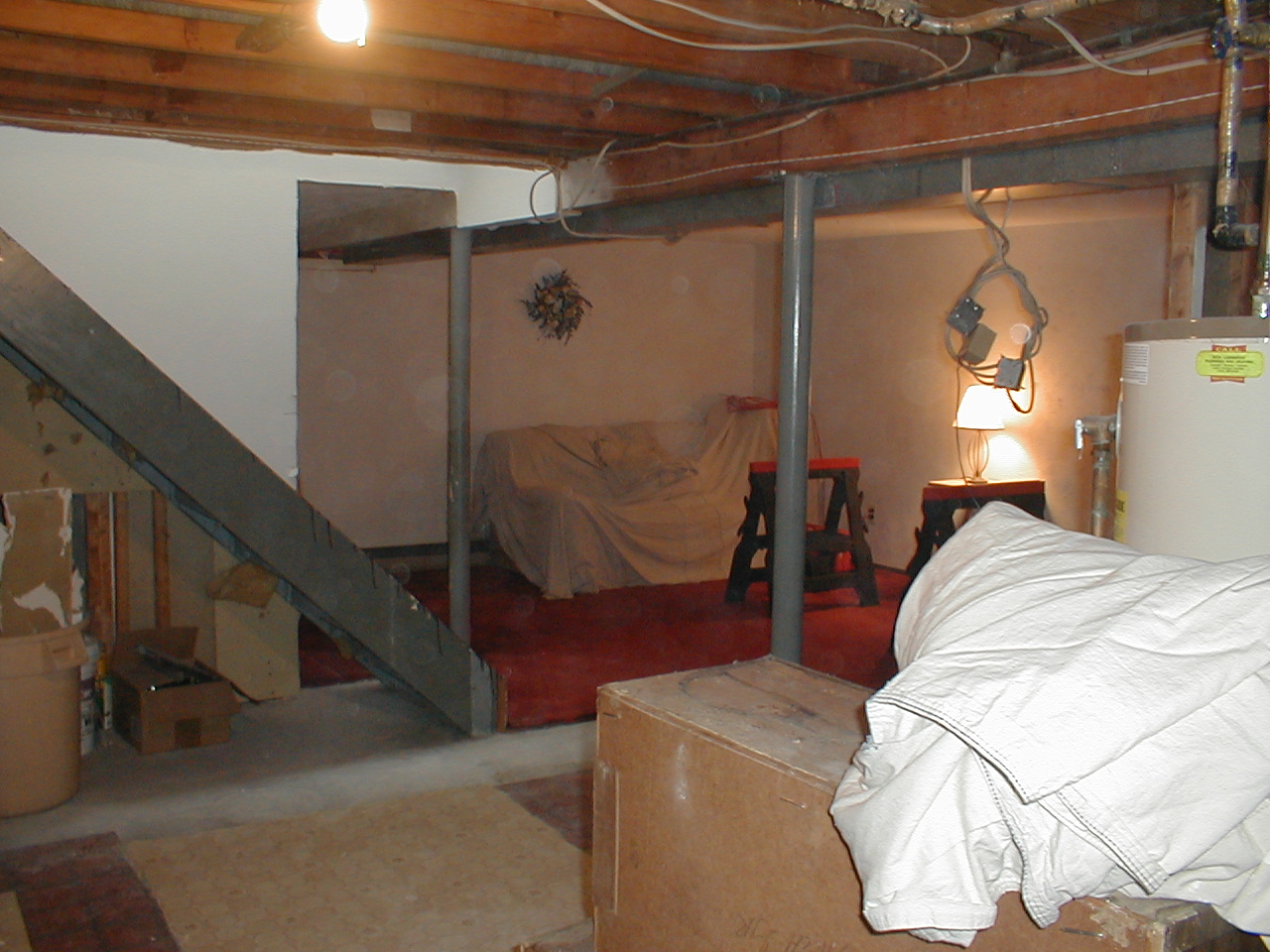 Before: Playroom. Existing play space in dark basement.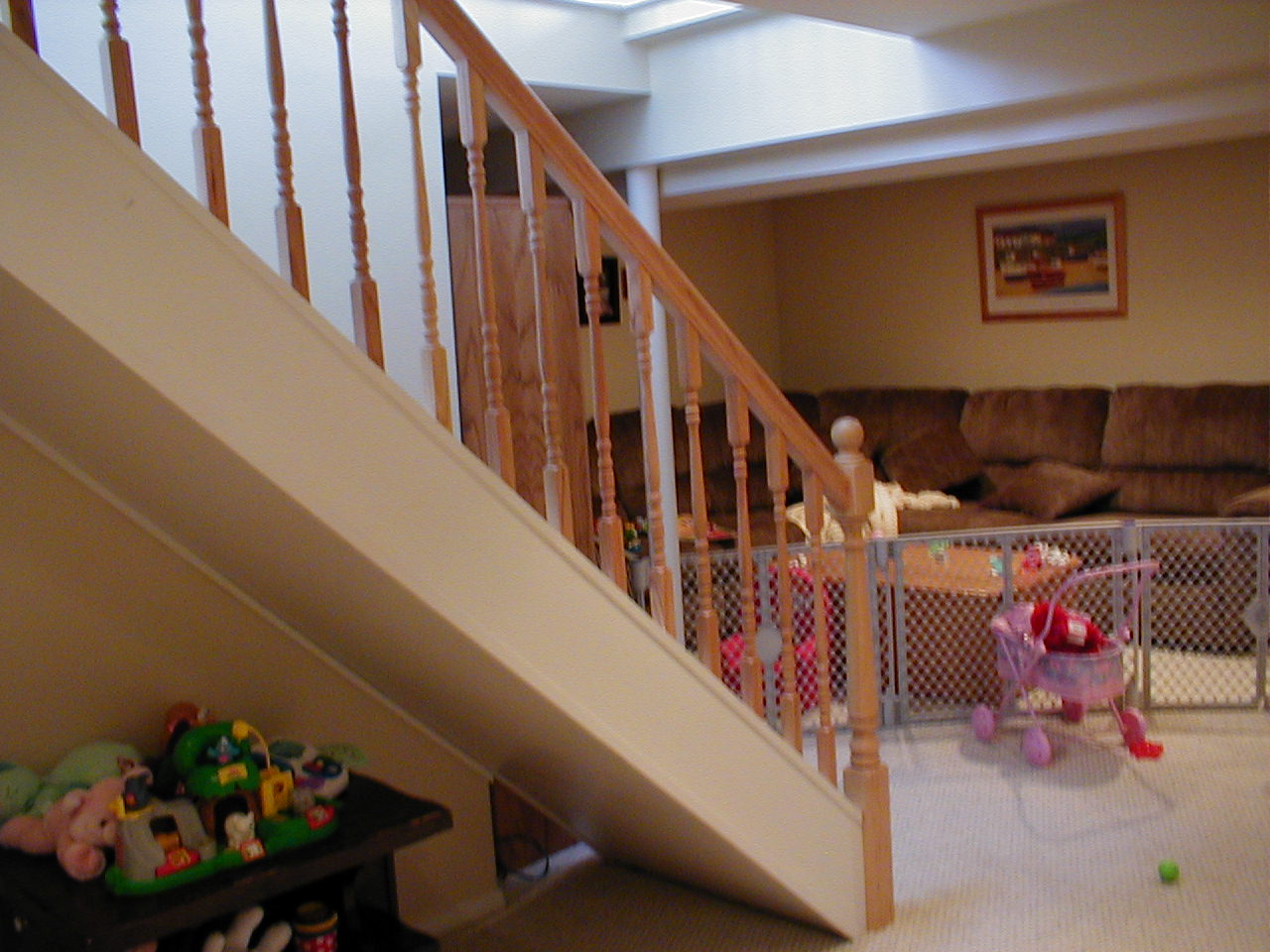 After: Stairwell. Opening up the stairwell space to the main floor living area greatly increased the light and usefulness of this basement space.
_____________________________________
To learn more about Van Dyke Home Improvements' services, business practices and references, click on About Us. You can read customer reviews on our Testmonials page. Be sure to look at our Carpentry Photos and Remodeling Photos that feature many "before and after" photos of our recent projects.
Contact Us
For more information, or to request a quote or discuss a project you are considering, please call 631-859-0405, or email [email protected].