Home | Remodeling Photos | Basement Remodel into Rec Room
This homeowner dreamed of an adult playroom in his Cold Spring Harbor basement. The wet bar near the stairs is located behind the pool table room and next to a new bathroom with shower. The large beams were boxed in and painted red. The stained glass window inset into the wall near the bathroom door was a treasure from a previous home. View before and after photos below: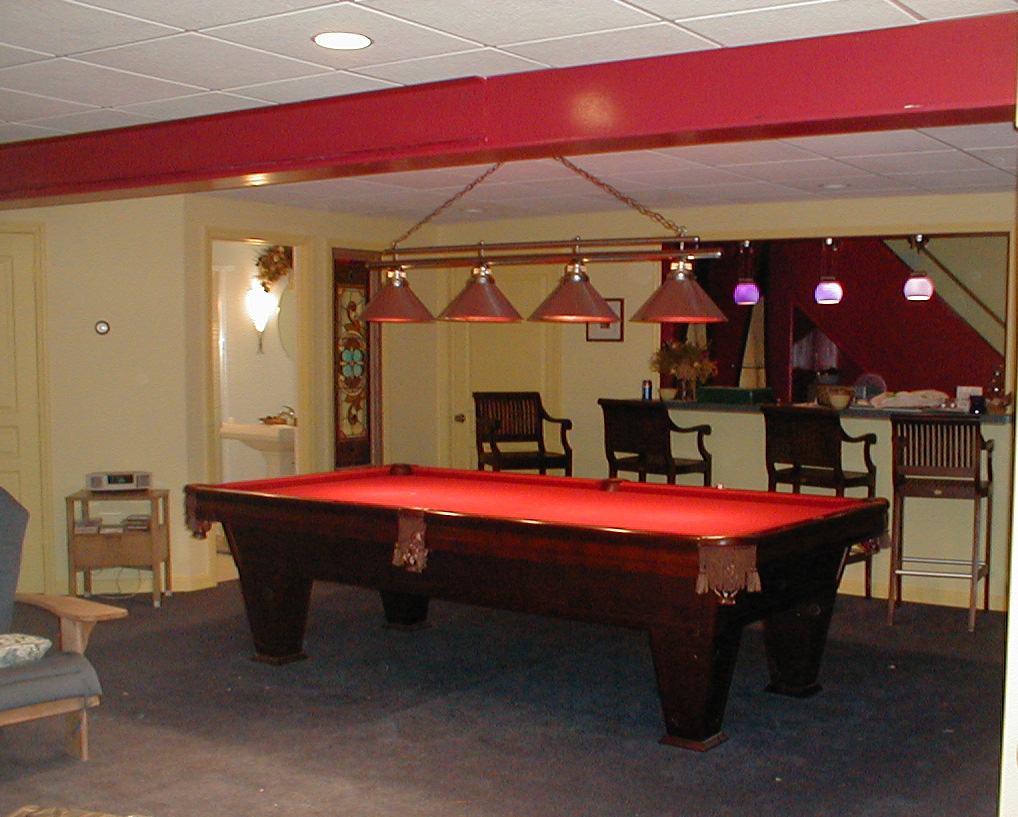 After: Rec Room. This photo shows pool table and bar area separate from the card table and home theater.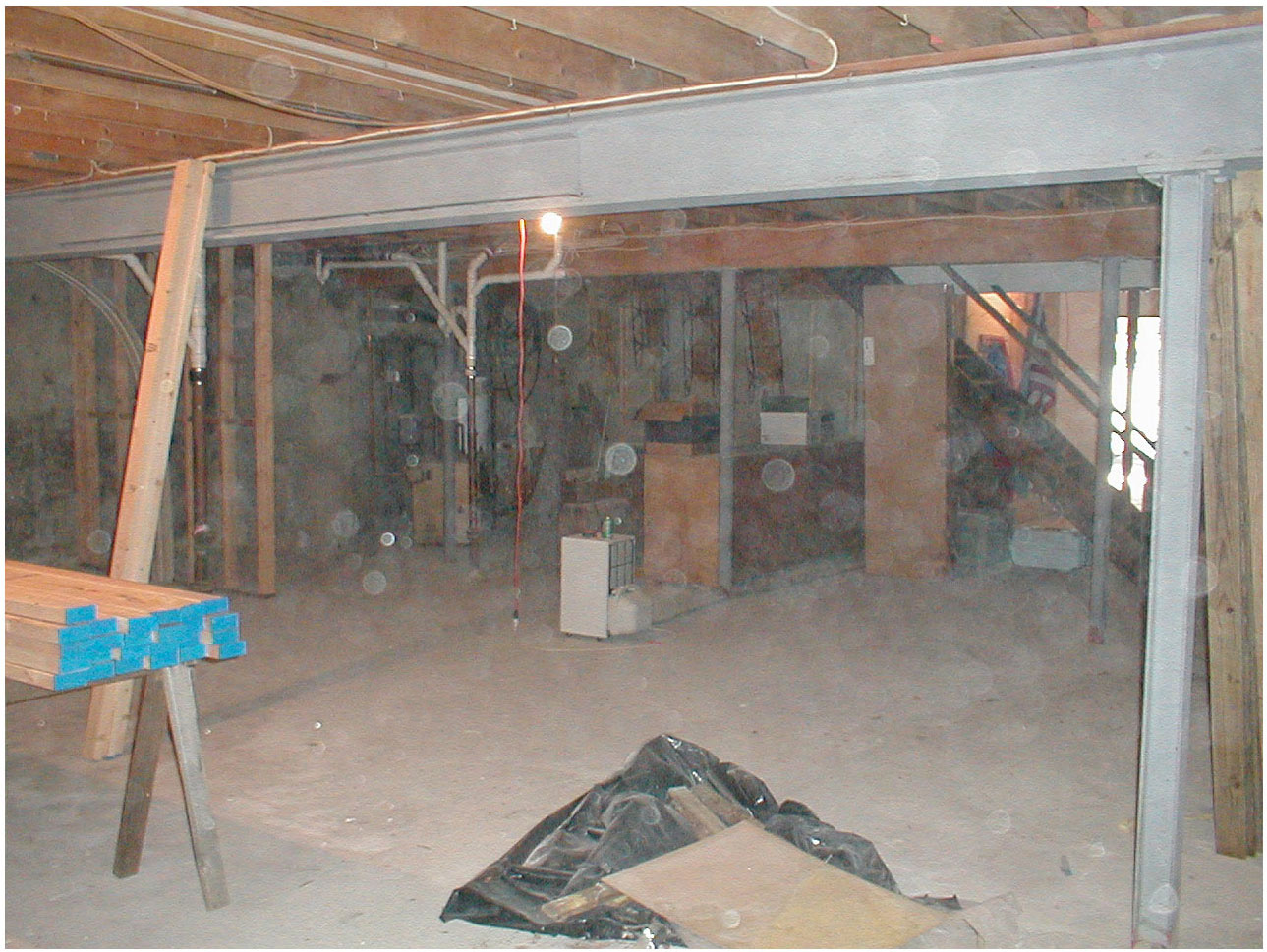 Before: Basement. This family wanted space to entertain large groups. We turned this empty basement into a large gathering space.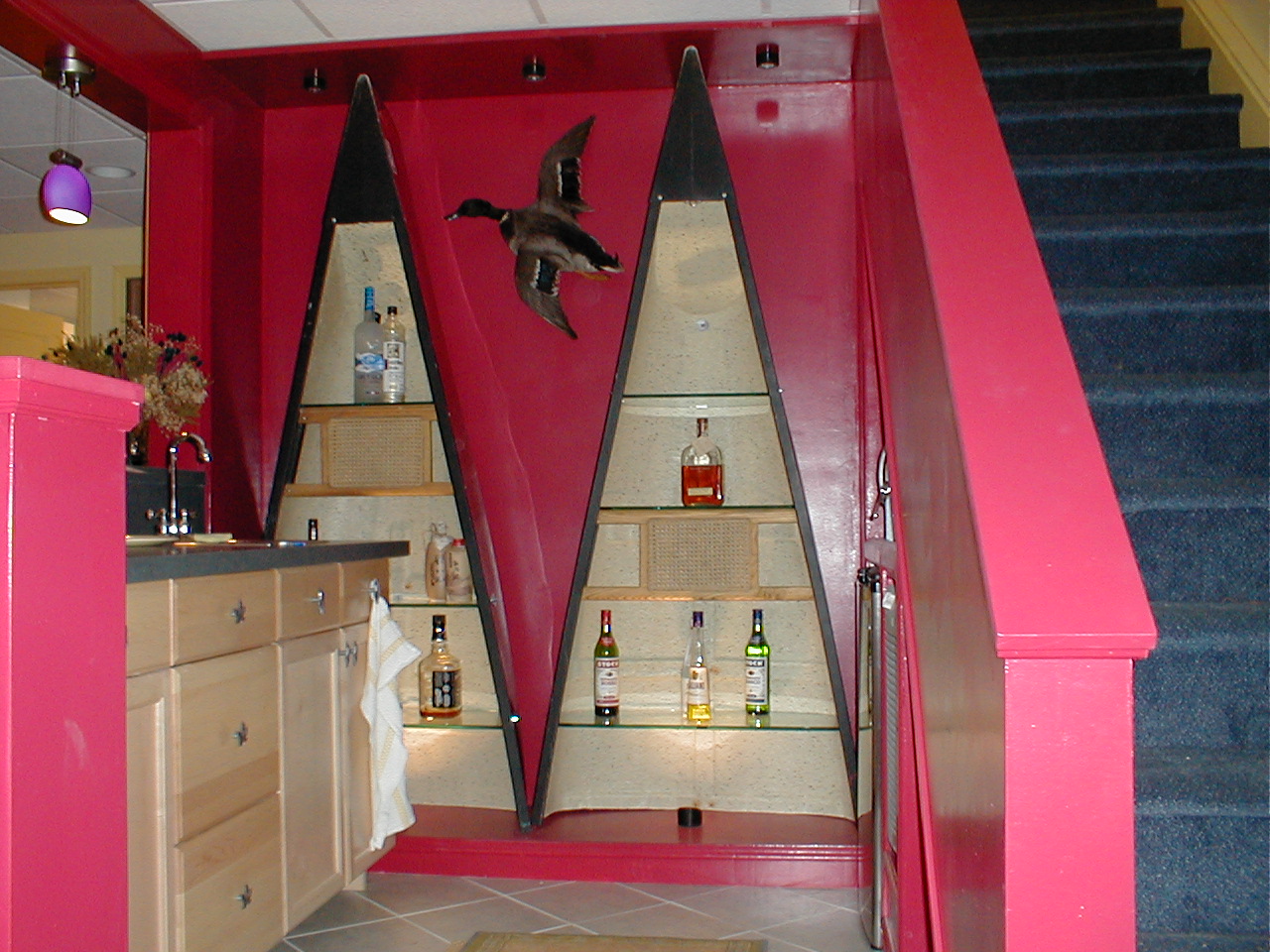 Canoe Shelves: The homeowner cut a canoe in half, and we installed it as shelves behind the bar.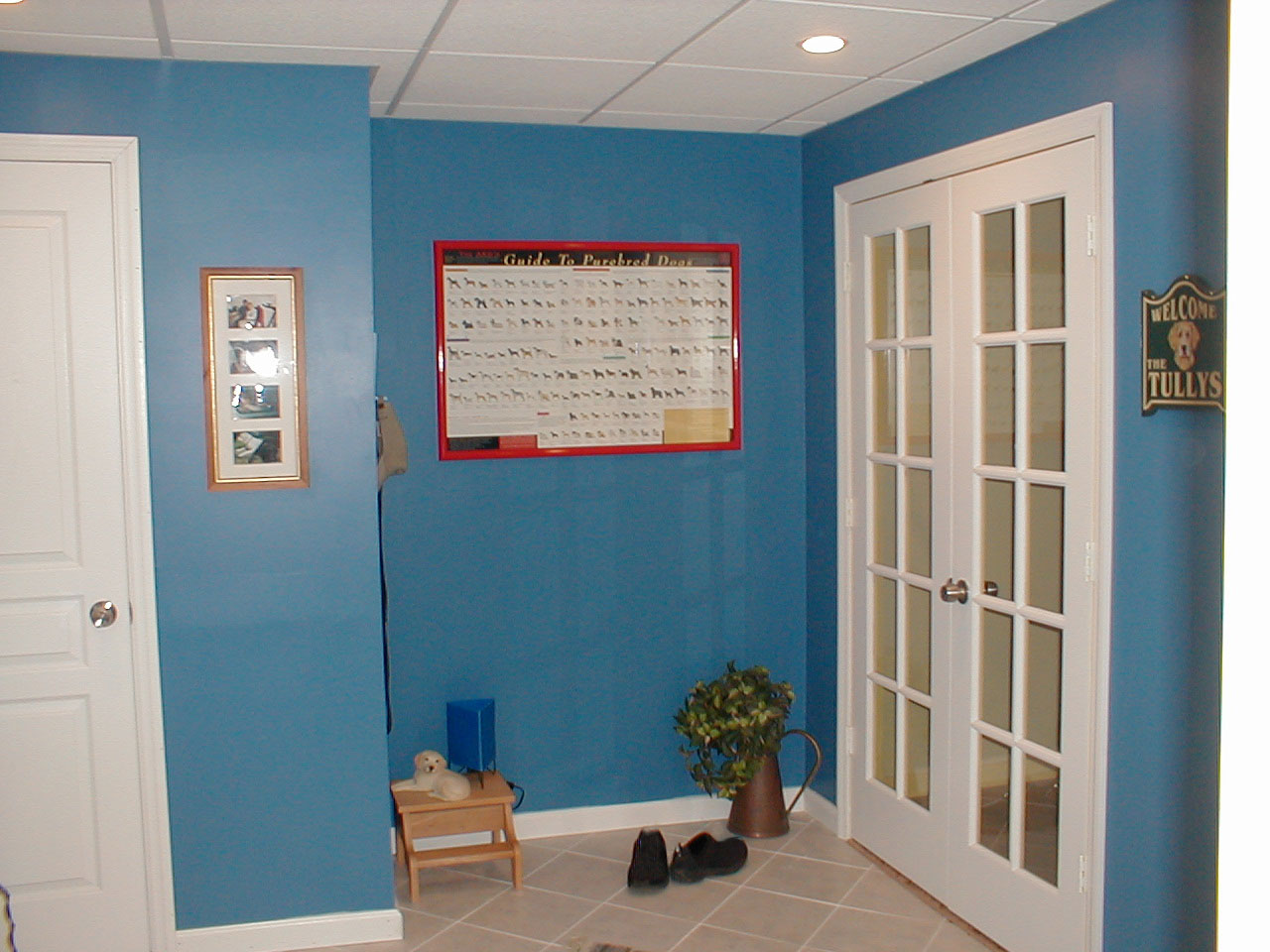 Entrance to Basement: This basement also includes a bright and airy foyer entrance from the garage, with a storage closet.
_____________________________________
To learn more about Van Dyke Home Improvements' services, business practices and references, click on About Us. You can read customer reviews on our Testmonials page. Be sure to look at our Carpentry Photos and Remodeling Photos that feature many "before and after" photos of our recent projects.
Contact Us
For more information, or to request a quote or discuss a project you are considering, please call 631-859-0405, or email [email protected].