Home | Home Improvement Tips | Hardwood vs. Laminate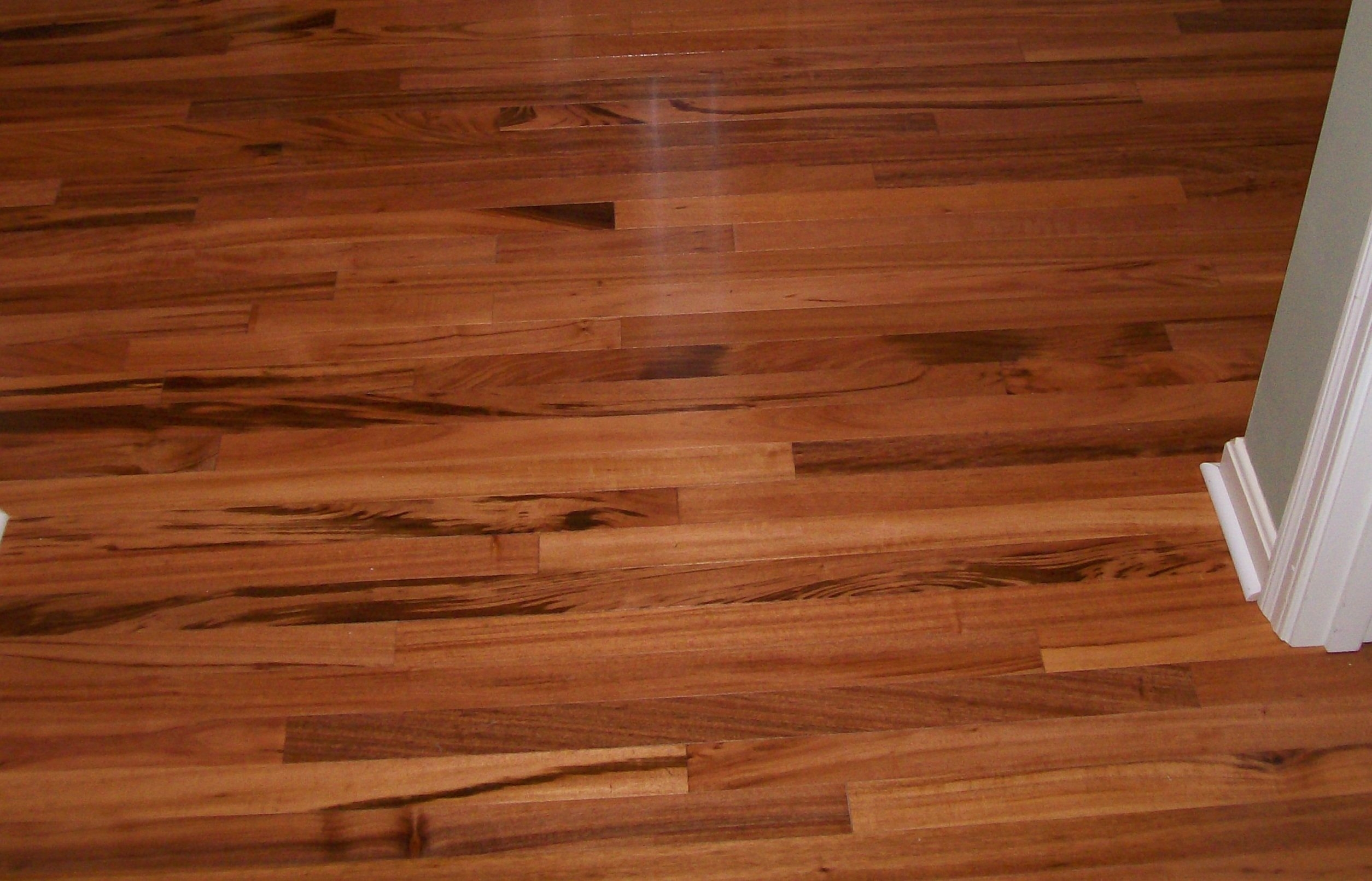 Every week there is a different sale advertised on TV or in the newspaper for laminate flooring. While laminate is a cheap alternative to hardwood, there are pros and cons of each. Here is a list to help you decide between purchasing hardwood or laminate flooring for your home.
What is the difference?
Hardwood is exactly what it sounds like – it is solid wood throughout. The main reason people have been apprehensive about buying hardwood, is that it is expensive and very susceptible to retaining moisture. However, since the invention of engineered hardwood, there are more options available to homeowners. Engineered hardwood is made of cross-laminated layers of wood with a veneer surface. Laminate flooring isn't actually wood at all. It is a picture of wood attached to fiberboard, underneath a layer of clear melamine. It is much less expensive then solid hardwood, and does not always need to be glued down during installation, which is a huge time saver.
Moisture:
Hardwood is greatly affected by changes in humidity, and therefore is not suitable to be placed in bathrooms, kitchens or below grade. Engineered wood requires a moisture barrier to be laid down first, so it can be placed in any room (above or below grade.) The majority of laminate flooring is water-resistant, however, you should check the warranty to see what is covered.
Installation:
As mentioned earlier, laminate flooring is very simple to install, and can be a "do-it-yourself" project. All you need to do is put down a sound barrier (to reduce walking noise,) and then glue or click the floorboards together. Hardwood flooring is more tedious to install. Most people will call in a floor guy to lay down flooring for them because it takes time and skill.
Durability:
Laminate flooring will not fade in the sunlight, is stain resistant, and is also dent and scratch resistant. But, if they do chip or become damaged, it is very hard to replace just one section. If there is significant damage, you may be replacing the entire floor. Hardwood floors tend to dent and scratch more then laminate, and can also hold onto stains and fade in the sunlight. However, hardwood flooring can be refinished and refurbished to its original look.
Longevity:
A well-maintained hardwood floor can easily last a lifetime, and engineered hardwood can last anywhere from 40-80 years. Laminate is guaranteed to last around 20 years.
All in all, it is ultimately up to the homeowner to choose the type of flooring to be installed. Hardwood lasts significantly longer but costs a pretty penny. Laminate is cheap and fast to install but can wither away quickly.
Thank you to Professor's House for the original information.
---
_____________________________________
To learn more about Van Dyke Home Improvements' services, business practices and references, click on About Us. You can read customer reviews on our Testmonials page. Be sure to look at our Carpentry Photos and Remodeling Photos that feature many "before and after" photos of our recent projects.
Contact Us
For more information, or to request a quote or discuss a project you are considering, please call 631-859-0405, or email [email protected].