Home | Home Improvement Tips | Cleaning Painted Doors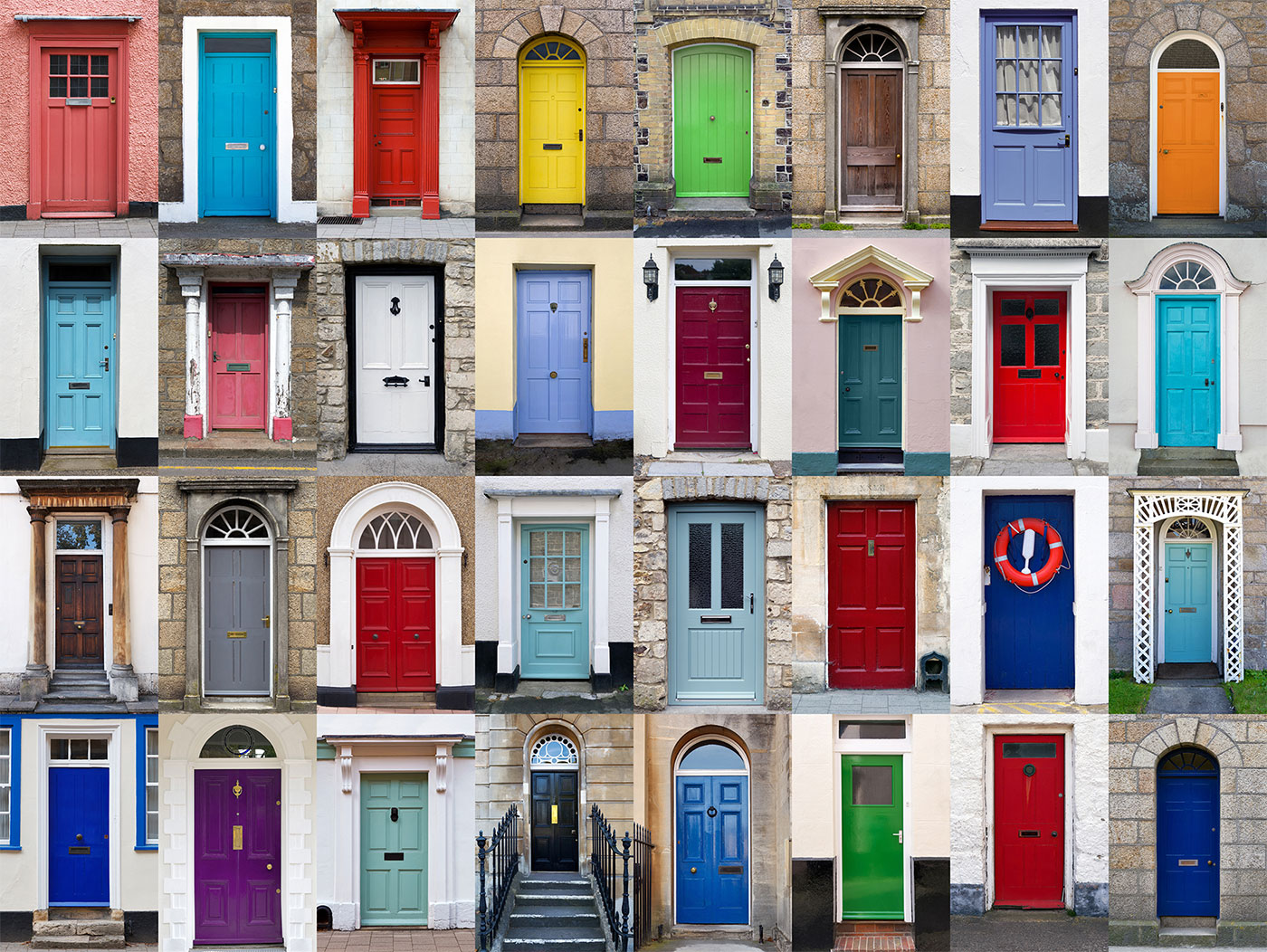 Your front door is dirty and you are not sure how to properly clean it without removing the beautiful paint job you had done last month. Have no fear, cleaning painted doors can be done in just a few steps. Whether it is made out of metal, fiberglass, or wood, they can all be cleaned with the same gentle cleaner. You want to use a gentle cleaner because a harsh cleaning agent will remove the paint from the door. If you need to remove harsher smoke stains or ground in scruff marks, you may need a tougher cleaner but be aware it can dull the paint finish.
Choosing A Cleaner:
When cleaning painted doors, start with a 1-gallon bucket filled with warm water.
Pour in an ounce of mild dish soap that will remove dirt and grime. You can add a teaspoon of baking soda for enhanced cleaning. Mix these well and pour into a spray bottle.
As an alternative to dish soap, you can use ammonia. The necessary ratio when using ammonia is 1 to 2 cups per gallon of water, depending how strong you need it to be.
WARNING: DO NOT mix ammonia with any other household cleaners, especially ones containing bleach. The combination releases deadly gas.
You can mix 1/4 cup of trisodium phosphate for extreme cleaning power. However, TSP is a powerful cleaner. It is so strong that it can remove paint. Use it in low concentration, and only if you have big problem stains such as smoke.
Steps To Clean
Dust your door with a dry rag to get rid of loose dirt.
Wash your door with the cleaning solution of your choosing, using either a sponge or rag. Start at the top of the door and work your way down. If the door has panels, start with those, then the rails, stiles and finish with the edges.
Spot-clean with TSP solution if necessary. Put the solution in a spray bottle and test it on the edge of the door. If the results make you happy, spray the stains and wipe them away with a damp rag.
Rinse the door with a rag dampened with clean water.
Dry with a clean cloth.
Thank you to eHow for the original information.
---
_____________________________________
To learn more about Van Dyke Home Improvements' services, business practices and references, click on About Us. You can read customer reviews on our Testmonials page. Be sure to look at our Carpentry Photos and Remodeling Photos that feature many "before and after" photos of our recent projects.
Contact Us
For more information, or to request a quote or discuss a project you are considering, please call 631-859-0405, or email [email protected].